Keynote Talk
Keynotes Chair:
Dr Sony Mathew, Schlumberger, Houston, Texas, USA

___________________________________________________________________________________________
Keynote Talk 1: Demystifying Big Data and Data Science: Challenges, Opportunities and Path forward for Reliability, Safety and Availability of Deployed Systems
Keynote Speaker :
Dr. Satyam Priyadarshy, Technology Fellow and Chief Data Scientist, Halliburton, USA
Abstract:

While there is increased adoption of Big Data and Data Science across all industries, there remains many open challenges in terms of basic understanding of what is Big Data and to what extent Data Science can be employed when it comes to complex industrial applications. In this talk, I will present how to understand Big Data for industrial futures.  What's needed to create return on innovation from Big Data.  Also, I will discuss the practical challenges and opportunities in deploying Big Data based approaches. The path forward requires the use of emerging technologies that provide for integrated, agile and modular platform to address challenges to overcome inefficiencies, and for building next generation solutions for monitoring and maximizing value of deployed systems. I will build a use case to show that Big Data and Data Science is essential for reliable, safe and highly available deployment system. Briefly, I will touch on the topic of investment in next generation talent pool that will create value from Big Data and Data Science.
Biography: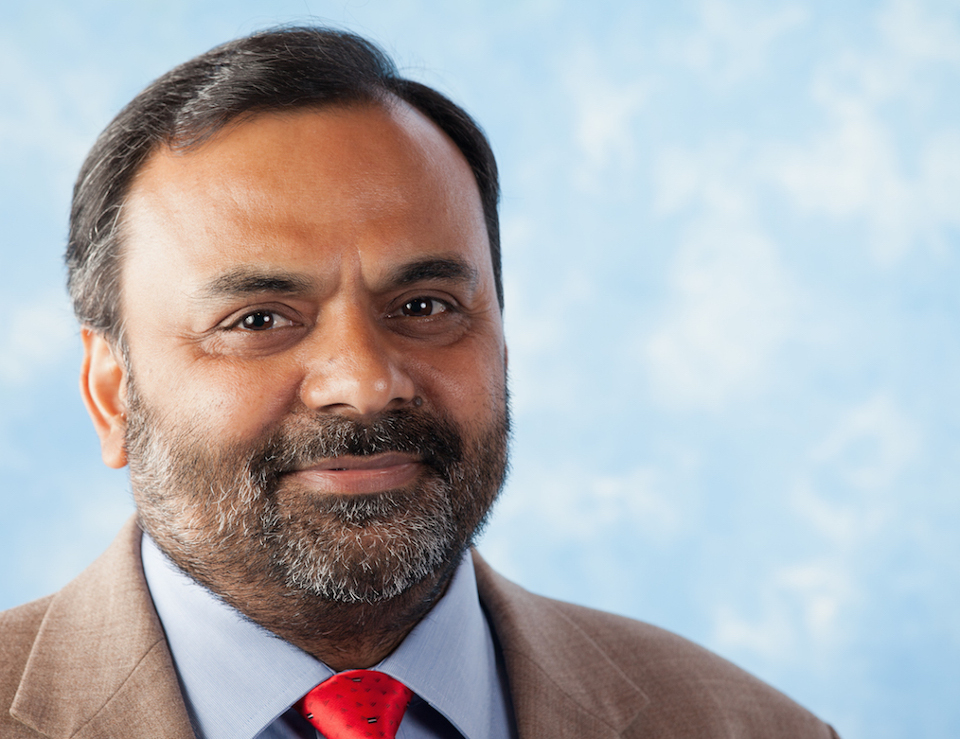 Dr. Satyam Priyadarshy is a pioneer in the fields of data science, big data, analytics, and emerging technologies. Dr. Priyadarshy is the first Chief Data Scientist of Oil and Gas Industry. In September 2016, Smart Industry (www.smartindustry.com) named Dr. Priyadarshy as one of key innovators on the leading edge of digital transformation. Dr. Priyadarshy is a globally recognized leader with a breadth of scientific knowledge, in-depth technology experience, and extensive business acumen. He holds various academic positions at Oklahoma State University, George Mason University. Dr. Priyadarshy has appeared as keynote speaker at several international conferences and has written, co-authored, presented and published numerous research papers in peer-reviewed journals and magazines. He has held various leadership positions in AOL, Network Solutions, Acxiom Corporation before joining Halliburton. He has co-founded few startups in DC and Silicon Valley and is an advisory board member of few startups in Healthcare, Retail, Finance and Analytics domain. Agenda Week of The Financial Times listed Dr. Priyadarshy as one of the potential board candidates with emerging technology and analytics expertise. His profile has appeared in many magazines including Chemical and Engineering News, The Scientist, Silicon India, Oil Review Middle East, Petroleum Review, RigZone among others. He has published over 35 papers and articles including an expert opinion in magazines like Science. Dr. Priyadarshy obtained his Ph.D. from IIT Bombay and MBA from The Pamplin School of Business, Virginia Tech.
___________________________________________________________________________________________
Keynote Talk 2: Fusing Heterogeneous Data for Condition Based Maintenance Decisions
Keynote Speaker:
Mr. Subrat Nanda, Analytics Leader, Subsea & Drilling: GE Oil and Gas, USA
Abstract:

Today's equipment generates a multitude of data that is of heterogeneous nature. The paradigm of Condition Based Maintenance (CBM) demands optimal maintenance decisions considering various factors like equipment operations profile, and their impact on equipment life, past and future planned service activities, contractual obligations of guaranteed performance, and safety. All these factors when combined with diversity of operational demands, presents a unique opportunity and challenge to develop a CBM program to maximize equipment life while ensuring safety is maintained at all times. This talk presents some of the challenges and approaches to address them when building a scalable CBM program. The presentation will include introduction to diverse data streams an equipment generates, managing and fusing diverse data, role of data science, anomaly detection and organizational changes needed to implement CBM.
Biography:

Mr. Subrat Nanda is a Senior Analytics Leader for GE Oil & Gas Drilling in Houston, TX. He holds a Master's degree from University of Exeter, England (2003) in Autonomous Systems and a Bachelor's degree in Engineering (2001) from University of Nagpur, India. Subrat has 14+ years of experience in the area of applying data science to industrial problems. He also leads a team of data analytics professionals to design, develop, deploy and maintain advanced analytics solutions for large scale problems in the areas of asset Condition Based Maintenance, Prognostics & Health Management, Risk assessment for long term contractual service agreements and critical decision making. He has had an opportunity to learn about and apply data science in diverse domains such as Gas Turbines, Wind Turbines, Aero-turbines, Finance, Marketing and Drilling equipment. Prior to his current role, Subrat spent about ten years with GE Global Research focused on advancing Machine Learning, Artificial Intelligence and Statistical sciences applications by fusing domain knowledge with data driven methods. He has filed over 15 patents and trade secrets in this area and had numerous publications.