IoT Workshop

Join experts and practitioners from industry, the public sector, and the research community who are interested and involved in the deployment of IoT technologies at a special June 19, 2017 workshop at the IEEE International Conference on Prognostics and Health Management (ICPHM) 2017 in Allen, TX. The workshop is sponsored by the IEEE Reliability Society and the IEEE IoT Initiative.
At this event you will be exposed to talks that describe what the Internet of Things is all about, why it is an important part of the future, and what the important ingredients are for successful products and services in the IoT space. The talks will cover the many manifestations of IoT, it's impacting on almost all verticals of the US and the World Economy, and its rapid growth in adoption and influence. The talks will cover the IoT landscape and identify trends, who the players are, and what technologies are important.
The lineup of speakers includes experts and practitioners who will discuss how IoT is important in their industry, what they see as the ingredients for success, the technical and business challenges, and their views of how the Internet of Things is likely to evolve. In keeping with the theme of the PHM2017 conference the focus will be on issues of safety, security, and reliability and how the use of common IoT infrastructure - communications, computing, storage, data and analytics, and systems for remote control of critical functions -- contribute to the value from IoT.
During the day there will be two moderated panel discussions, with audience participation. The first will be devoted to highlighting the key technical, business, and regulatory considerations for IoT deployments. The second will be devoted to identifying concrete actions that could speed the deployment of IoT offerings and meet the challenges of safety, scale, and reliability.
Whether you are an IoT enthusiast, a researcher, a manager, a technologist, a strategist, an administrator, a marketer, or someone working on IoT products and services, you will find this an informative day. You will have a chance to network with your peers and with the experts that are part of this workshop. We also hope that you will get a chance to participate and contribute to the discussion and have some of your questions about IoT answered.
Networking opportunities will be plentiful, with breakfast, lunch, and a post-event reception included in the admission fee. To register for the IoT Workshop, please visit the registration page:
Register Now!
___________________________________________________________________________________________
Workshop Organizers and Moderators:
Adam Drobot
Adam Greenberg
Voy Grohman
Peter Liu
Robert Shapiro
Lee Stogner
Jeffrey Voas
Eric Wong
Yi Zhao
___________________________________________________________________________________________
Workshop Agenda:
| | |
| --- | --- |
| Introductions and opening remarks | 08:30am - 08:45am |
| Overview of IoT (Gremban, Stogner, Drobot) | 08:45am - 10:00am |
| Coffee Break | 10:00am - 10:30am |
| Roundtable Panel and Discussion | 10:30am - 12:00pm |
| Lunch | 12:00pm - 01:30pm |
| IoT Technologies and Applications (Finigan, Yi, Grohman, Garcia, Durham, Jain) | 01:30pm - 03:00pm |
| Coffee Break | 03:00pm - 03:30pm |
| Roundtable Discussion and Working Session | 03:30pm - 05:00pm |
| Reception and Mixer | 05:30pm - 08:00pm |
___________________________________________________________________________________________
Workshop Panelists: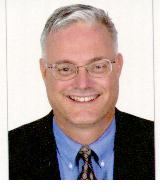 Timothy J. Finigan, Fluor, Diversified Services. Timothy Finigan has over 30 years of experience in operations and maintenance (O&M), reliability, and supply chain management. As Senior Director within Fluor and its O&M business unit, Stork, he directs major implementation programs focused on asset management solutions and performance improvement within existing industrial facilities, as well as operational readiness planning and execution services in support of major capital projects to establish best practices for optimal startup, operational excellence and achievement of business objectives. Previously, Mr. Finigan led the corporate lean manufacturing initiative at Siemens Energy & Automation and was a senior consultant at Booz-Allen & Hamilton.
Mr. Finigan holds a BS in Engineering from Clemson University and an MBA from the Virginia Polytechnic Institute. He is a Certified Maintenance & Reliability Professional through SMRP, and is both a Certified Quality Engineer and a Certified Reliability Engineer through ASQ.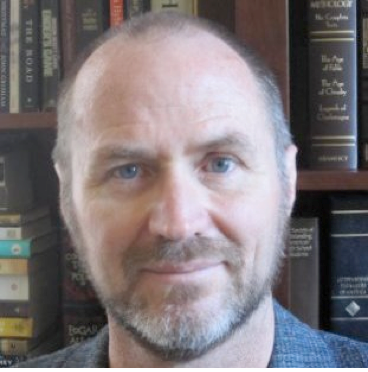 Keith Gremban, Director, Institute for Telecommunication Sciences, National Telecommunications and Information Administration, Boulder, CO. Keith Gremban is the Director of the Institute for Telecommunications Sciences (ITS), which is the research and engineering laboratory for the National Telecommunications and Information Administration (NTIA), and has been involved in systems engineering and advanced technology development for over thirty years.   
Prior to joining ITS, Keith was a Program Manager at the Defense Advanced Research Projects Agency (DARPA) where he managed a portfolio of programs in the areas of wireless communications and electronic warfare.  Prior to DARPA, Keith worked at a variety of companies, managing and leading research and systems integration projects in robotics.  Keith has also worked on a diverse collection of unmanned systems including: a robot snake; multiple ground robots; and several unmanned aerial systems. Keith holds a B.S. in Mathematics and a M.S. in Applied Mathematics from Michigan State University, and a M.S. and Ph.D. in Computer Science from Carnegie Mellon University.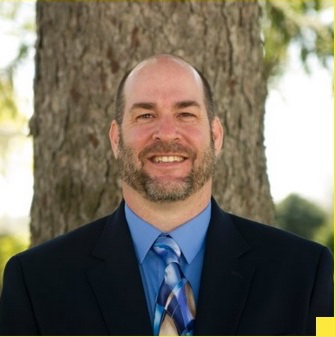 Rick R. Durham, IBM Watson-IoT Quality and Reliability Data Scientist. Rick is a member of the IBM IoT Predictive Analytics Team who assists in the definition and deployment of predictive analytics solutions for IoT customers. He is active in the development of IoT predictive models and analytics, ensuring technical solutions meet business objectives through optimal use of technology in customer's business environment. He performs an essential role in large-scale technology rollouts, specifically focused on change management and process reengineering. Rick is also responsible for capturing what was successful in the past and in new predictive analytics engagements to catalogue and create best practices. He assists with the promotion of these best practices. His responsibilities include: Enterprise-level consulting working in a senior capacity, and Corporate-wide leadership on predictive analytic solutions. This involves active engagement with clients and prospects to understand how predictive analytics can be leveraged effectively in multiple verticals. He is an expert on how technology, including, data mining, decision management, deployment solutions, basic statistics tools and feedback management can be integrated to address customer needs. He holds a M.Sc. in Information Technology from Regis University and is a PMP, ASQ certified Reliability Engineer.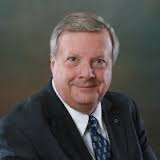 Lee Stogner, President Vincula Group. Lee Stogner is the President of the Vincula Group, a consultancy in Business Innovation, Digital Transformation, Project Management and the Internet of Things. Lee has over 30 years of design, consulting, project management and business development experience across a range of industries. Lee has driven growth at companies that include Digital Equipment, Fluor Corporation and Rockwell International. Customers around the world have benefited from Lee's expertise and leadership.
Throughout his working career, Lee has been active in both local and international professional activities. Lee is the Chair of the Carolinas'​ Engineering Cluster and a past Director of the IEEE Board of Directors. Today, Lee is active in promoting the development of the Internet of Things through his participation in the IEEE Smart Grid Initiative, the IEEE Transportation Electrification Committee and as a Member of the IEEE Internet of Things Initiative, IoT.

Byung K. Yi, Executive VP and Chief Technology Officer InterDigital Corp. BYUNG K. YI is InterDigital's Executive Vice President and Chief Technology Officer. In this role, he is responsible for advising on the company's technology direction, maintaining the company's technology roadmaps, managing Innovation Partners, an external technology sourcing model based around partnerships with leading innovators and research organizations as well as strategic acquisitions of technology, and managing the company's Technical Advisory Council.
From 2014 to the end of 2015, Dr. Yi served as Executive Vice President, InterDigital Labs, and Chief Technology Officer, and was responsible for directing the development of advanced wireless and network technologies, the evolution of standards-based technologies and the company's participation in wireless standards bodies. Dr. Yi joined InterDigital in April 2014 from the Federal Communications Commission (FCC), where he had served as assistant division chief of engineering since 2012. Prior to his appointment at the FCC, Dr. Yi was at LG Electronics from 2000 to 2012, where as Senior Executive Vice President he headed the company's North American R&D center. A former member of InterDigital's Technology Advisory Council, Dr. Yi contributes more than 30 years of advanced wireless development experience.
Dr. Yi also contributes a strong history of industry leadership. He currently serves on the board of directors of the Telecommunications Industry Association and has served on the board of directors or steering committees of a number of professional organizations, including the Center for Wireless Communications, the 3rd Generation Partnership Project 2 Technical Specification Group, and a number of others. He was awarded the prestigious CDG (CDMA Development Group) Industry Leadership award, been recognized by the National Engineer Week (NEW) Foundation, and inducted to the Hall of Fame by the School of Engineering and Applied Science of George Washington University.
Dr. Yi received a bachelor's degree in electrical engineering from Yonsei University (Korea), a master's degree in electrical engineering from the University of Michigan, and his doctoral degree in electrical engineering from George Washington University.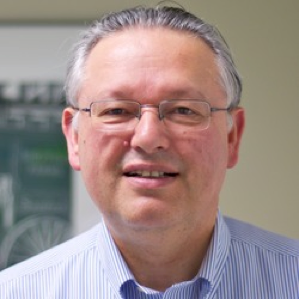 Adam Drobot, Chairman, OpenTechWorks, Inc. and Chair, IEEE IoT Activities Board. Dr. Adam T. Drobot is a technologist with management expertise and over forty years of experience with business, government, and academia. Today his activities include strategic consulting, start-ups, and participation in industry associations and government advisory bodies. He is the Chairman of the Board of OpenTechWorks, Inc. a company specializing in open source software. Previously he was the Managing Director and CTO of 2M Companies in Dallas, TX, from 2010-2012, and President of the Applied Research and Government Business Units at Telcordia Technologies and the company's CTO from 2002 to 2010. Prior to that, Adam managed the Advanced Technology Group at Science Applications International Corporation (SAIC). He also served as Senior Vice President for Science and Technology as part of his 27 years of service at SAIC from 1975 to 2002.
Adam has been the principal or key participant in the development of several large, scientific code systems and software for managing the design and production of complex platforms. He has published more than 100 journal articles, and is a frequent contributor to industry literature. He currently holds 26 patents. Adam is the 2007 recipient of IEEE's Managerial Excellence Award. He is currently a member of Several Corporate Boards, the FCC Technology Advisory Council, and he also Chairs the Awards Recognition Council for the IEEE and the IEEE IoT Activities Board. Adam is on the Board of the Telecommunications Industry Association and Chairs the TIA Technology Committee. He holds a BS in Engineering Physics from Cornell University and a PhD. in Plasma Physics from the University of Texas.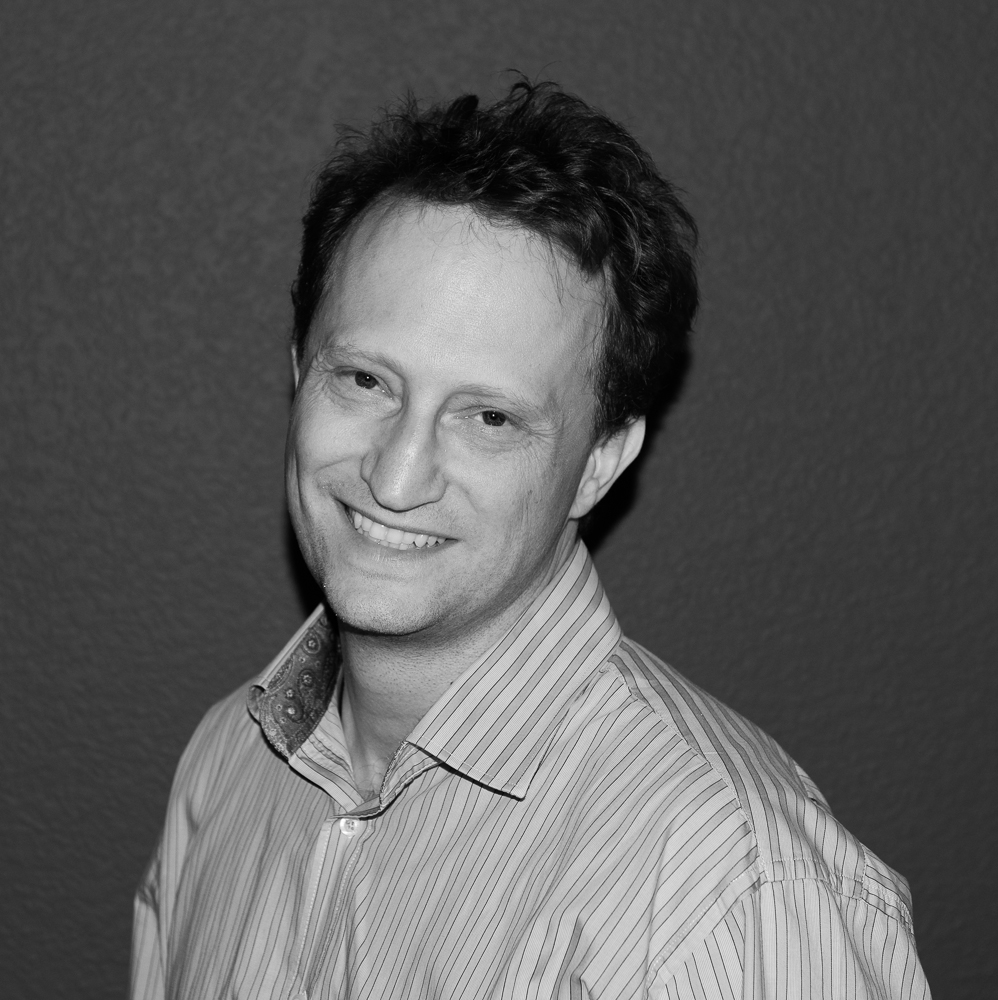 Wojciech Grohman, Vice President of Firmware Engineering, ID Systems (NASDAQ: IDSY). Wojciech "Voy" Grohman is currently a Vice President of Firmware Engineering at ID Systems (NASDAQ: IDSY). He has spent 20 years working in the connected device industry at various small, medium and large companies. His focus has been on high availability and high reliability real-time control systems for industrial, automotive and consumer markets. He holds over 30 patents many of which are highly relevant to IoT. He has a M.S. degree in electronics from Silesian University of Technology and Ph.D. in Pattern Recognition from the University of Toledo.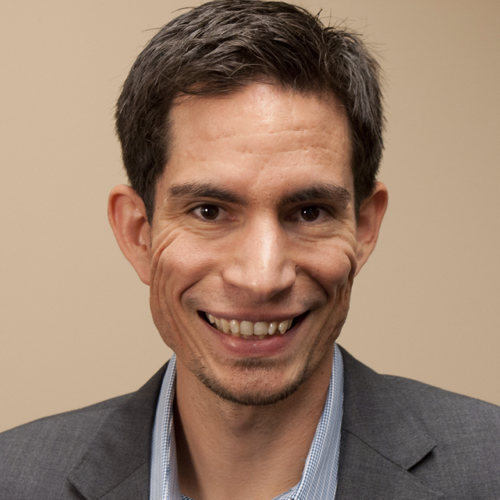 Mike Garcia, Director Technology Services, BNSF Railway. Mike Garcia is a Director in Technology Services at BNSF Railway. In this role, Mike directs programs enabling condition based and predictive maintenance for mechanical assets, the development and adoption of a modern BI ecosystem, and on-going support of an application portfolio primarily focused on mechanical operations. He has more than fifteen years of experience in technology leadership positions across a number of industries including energy, retail, and transportation. Mike's leadership positions have included oversight of software development, product management, user experience, business intelligence, operational analytics, CRM platform development, and agile & digital transformations. Mike is passionate about helping to bridge the gap between business needs and technology capabilities while balancing organizational change management with a drive for innovation. He has a M.S. in Engineering Management from the University of Texas at Austin and a B.S. in Computer Science & Engineering from the University of Texas at Arlington.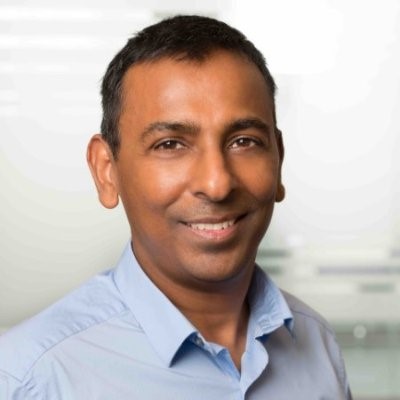 Ashish Jain, Managing Director, Data Sciences, GE Ventures. Ashish Jain is Managing Director of Data Sciences at GE Ventures and Managing Director of Advanced Technologies with Avitas Systems, a GE Venture. Ashish works with GE Venture's New Business Creation team to incubate startups that are strategic to GE Business Units. His main responsibility includes building the analytics team and shaping the early product and platform strategy for the new ventures. In the past twelve months, he has helped launch three new industrial IoT initiatives. Prior to joining GE Ventures, Ashish was with Bellcore/Telcordia/Ericsson where he started his career as a Research Scientist in the Information Analysis and Services Department. Ashish has a Ph.D. in Artificial Intelligence from Case Western Reserve University, B.Tech in Computer Engineering and Science from I.I.T Kanpur, and an MBA in Entrepreneurship and Finance from the Wharton Business School.